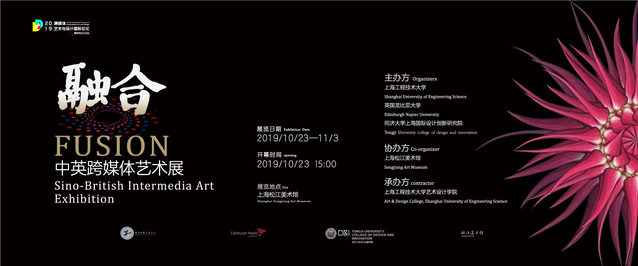 由上海工程技术大学、英国爱丁堡龙比亚大学、同济大学上海国际设计创新研究院联合主办,上海工程技术大学艺术设计学院承办、上海松江美术馆协办的"融合-中英跨媒体艺术展"即将在上海松江美术馆10月23号下午三点开幕,10月23号至11月3号期间开放展出。
前言
"融合-上下融合,实关激劝" 。
融合:蕴含着爱,包容,创造力,兼容并蓄,上下同心,以融至晟,和谐至远,积极的正能量。
融合:融媒体时代,跨界,媒体融合成为必然;超越,混合媒介艺术应运而生。
融合:中英跨媒体艺术展,涵盖了绘画,装置,摄影,影像,瓷器等艺术形式。其中, 不少作品曾亮相于英国,美国,西班牙,韩国,日本,香港,台湾等地......
参展的英国的 13 位艺术家均来自"爱丁堡国际艺术节"的故乡—爱丁堡。他们中有国际知 名的艺术家,教育家雷·考克斯,作品曾在巴黎蓬皮杜艺术中心,东京大都会摄影博物 馆和特拉维夫艺术博物馆等世界著名美术馆展出;柯林·马尔科姆的装置作品纸船包含 有往返芬兰,丹麦,日本,越南,北美甚至南极洲等国家的 2000 艘船所得的视觉艺术和 创意可谓是一艘国际和平船,它航行在世界各地传播和平文化。传达出 4 万多年来,船只在促进人类社会融合,交流互鉴,文化传播,互联互通中的作用。
展览还将呈现英国著名电影电视导演保罗·霍姆斯用静止图像,光线,电影,图形 和声音重塑我们对表达和观看,叙事和表演所理解的实践艺术。屡获殊荣的作曲家,演 奏家詹姆斯的"音乐芯片"媒体艺术;由 zolrvine 制作的法老王(2019)年环绕音轨 / 数 字电影;Ian Lambert 的视觉艺术以及人体测量学系列新媒体艺术等。
参展的中方 13 位艺术家既有知名的画家李光安、平龙,也有国家艺术基金项目获得者高瞩、陈忠村、刘芹,沈洁,以及近年来崭露头角的青年艺术家任钟鸣、刘珂艳、李琦、章婷、陆承石、谢天、张笑秋等。
艺术家们运用媒介融合的共生关系展示了文化影响的复杂融合,作品的创意涉及感知,时间,记忆和不确定性,每一件作品都是一种美学的积累,营造一种绚烂质感,每一种影响都是对等的。
此次展览通过跨媒体的艺术作品审视过去,现在,未来,也许观众在展览中看到的可能是遥远的风景,难以捉摸的家,但,它一定能启人心智,涤荡心灵。
参展艺术家代表作品:
绘画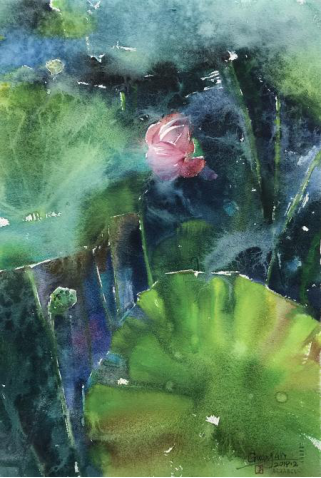 李光安代表作品:《碧荷轻烟》
Li Guang'an Representative work:《 Lotus in mist》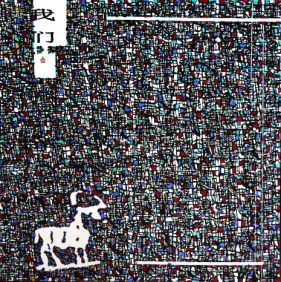 陈忠强代表作品:《我们之二丑》
Chen Zhongqiang Representative work:《Chines Zodiac-mouse》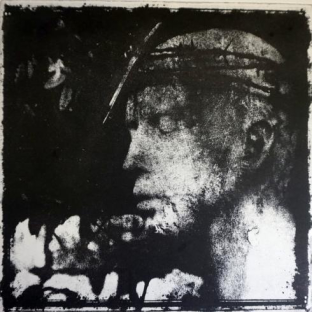 保罗 · 汤普森代表作品:《古迹 I》
Paul Thompson Representative work: 《Antiquity》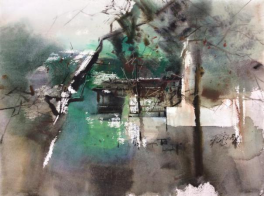 平龙代表作品:《听松》
Ping Long Representative work:《Listening to The Pines 》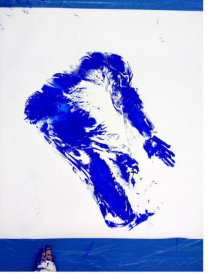 伊安﹒兰伯特/法比安·加拉马
代表作品:《重新审视人体测量:对伊夫·克莱恩的敬意》
Ian Lambert/Fabian Galama Representative work:《Anthropometry Revisited》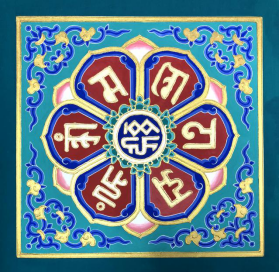 刘芹代表作品:《六子真言天花》
Liu Qin:Six Words of Zen on Platfond》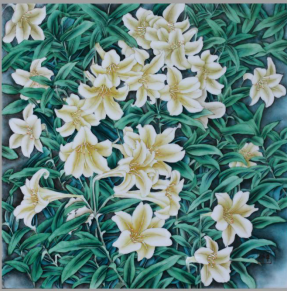 章婷代表作品:《百合花香》
Zhang Ting Representative work:《LILY FLOWER》
摄影PHOTOGRAPHY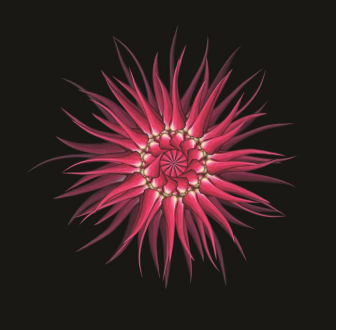 雷 · 科克斯代表作品:《重建的粉红玫瑰》
Lei Cox Representative work: 《Pink Rose》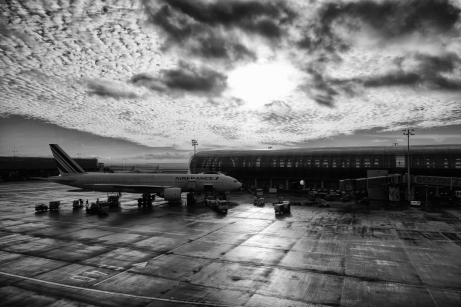 沈洁代表作品:《在巴黎系列》一
Shen Jie Representative work:《Paris 1》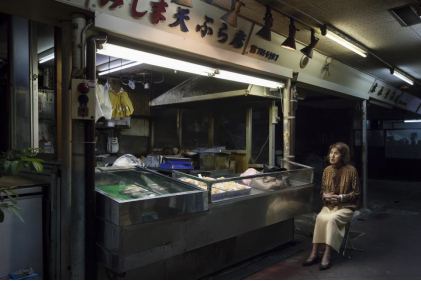 张笑秋代表作品:《日本菜场》

Zhang Xiaoqiu Representative work:一《Time after Time》

罗恩·奥·唐纳代表作品:《在画中》

Ron O Donnell Representative work: 《Page with Images》

谢天代表作品:《某种属性》一

Xie Tian Representative work:《Some properties 》

索菲 · 杰勒德 代表作品:《Sybi》

Sophie Gerrard Representative work:《Sybi》

装置INSTALLATION

柯林 · 马尔科姆 代表作品:《小船》

Colin Malcolm Representative work: 《This Little Boat》

高瞩代表作品:《生命救援》

Gao Zhu Representative work:《Life Rescue》

陆承石代表作品:《关于人 – 手势》

Lu Chengshi Representative work:《Man-Gesture》

伊安 · 兰伯特

代表作品:《铝青铜砂型铸造 : 设计实践到实践主导研究》

Ian Lambert

Representative work: 《SANDCASTING: DESIGN PRACTICE INTO PRACTICE-LED RESEARCH》

萨姆 · 维特斯 代表作品:《材料周围的故事》

Sam Vettese

Representative work:《Materials with embedded 'aura' and narrative》

多媒体 MULTIMEDIA

科林·安德鲁斯 代表作品: 《 freterffo 》

Colin Andrews Representative work:《 freterffo 》

李琦代表作品:《多媒体系列二》

Li Qi Representative work:《Multimedia Series 2》

保罗·霍姆斯 代表作品: 《巴利甘格·法里》

Paul Holmes Representative work: 《Ballygunge Phari》

詹姆士·汉德 代表作品:《 按下启动键》

James Hind Representative work:《 Press Start!》

任钟鸣代表作品:《Up2U》

Ren Zhongming Representative work:《Up2U》

佐伊 · 欧文 代表作品:《法老》

Zoe Irvine Representative work:《Pharoh》

综合材质

刘艳珂代表作品:《花开敦煌》系列

Liu Keyan Representative work:《Flowers bloom in Dunhuang》

米歇尔 · 马库斯 代表作品: 《放映测试 1》

Michele Marcoux Representative work: 《Screen Test 1》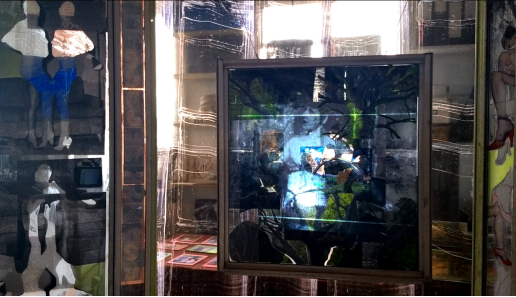 米歇尔 · 马库斯 / 哈夫托 · 梅德布 / 格雷厄姆 · 库尔
代表作品:《阿莱特》一
Michele Marcoux Haftor Medboe Graham Coe
Representative work:《Alette》
The integration China UK cross media art exhibition jointly sponsored by Shanghai University of engineering and technology, Edinburgh Napier University and Shanghai Institute of international design and innovation of Tongji University, organized by the school of art and design of Shanghai University of engineering and technology and co organized by Shanghai Songjiang art museum will open at 3:00 p.m. on October 23 and open from October 23 to November 3.
Foreword
Fuse & Stimulate. Integration has the following meanings.
Fusion:Fusion implies love, embrace, creativity, uniting, symbiosis and positive energy.
Fusion:With the rapid development of the era of intermedia,transcending mixed media art emerges.
Fusion: Sino-British Intermedia Art Exhibition covers painting, installation, photography, porcelain and other art forms ,many of which have exhibited in France ,the united states, Spain, South Korea, Japan, Hongkong, Taiwan and other places .
The exhibition presents works by 26 artists from china and British, including 13 from China,13 from Edinburgh where is the birthplace of Edinburgh international festival.Ray Cox, international artist and educator, whose artworks was exhibited in the Centre Pompidou, Tokyo photographic art museum and Tel Aviv museum of art and other famous galleries in the world. and the other British artist, Colin Malcolm, whose artwork called" paper ship" also will presented in this exhibition, "paper ship" is an international peace ship, with visual art and creativity from 2,000 ships sailing in Finland, Denmark, Japan, Vietnam, North America and even Antarctica. It sailed around the world spreading the culture of peace. For more than 40,000 years, the ship plays an important role in promoting human integration, communication, culture, and connectivity.
The exhibition will also present the artworks of Paul Holmes, a famous British film and television director, reshaping our practical art of expression and viewing, narrative and performance with still images, light, film, graphics and sound;and The Media Art of Music Chip by James, an award- winning composer and performer;in addition,there are some works about film and media :for instance,the digital film called Pharaoh (2019) which is produced by zolrvine and take the advanced technology- surround sound track ; and the visual art of Haftor Medbe / Graham Coe ; as well as the new media artworks of anthropometry series.
The 13 Chinese artists participating in the exhibition include renowned painters Li Guangan, Ping long , as well as National Art Foundation Project winners Gao Zhu, Chen Zhongcun, Liu Qin and Shen Jie, and young artists Ren Zhongming and Liu Keyan Li Qi, Zhang Ting, Lu Chengshi ,Xie Tian, Zhang Xiaoqiu who have made some achievement in recent years
Artists use the symbiotic relationship of media fusion to show the complex connect of cultural influences. The creativity of the works involves perception, time, memory and uncertainty. Each work is an accumulation of aesthetics, creating a gorgeous perception,and every effect is equal.
Through intermedia artworks, the exhibition inspects the past, present and future. Perhaps the audience can perceive distant scenery and elusive home in the exhibition, but it can certainly inspire people's minds and purify their hearts.